The French Association of Service and Innovation for the Life Sciences
The AFSSI, the French Association of Service and Innovation Companies for the Life Sciences has the desire to unite French companies of services and technological innovation in the strategic field of Life Sciences.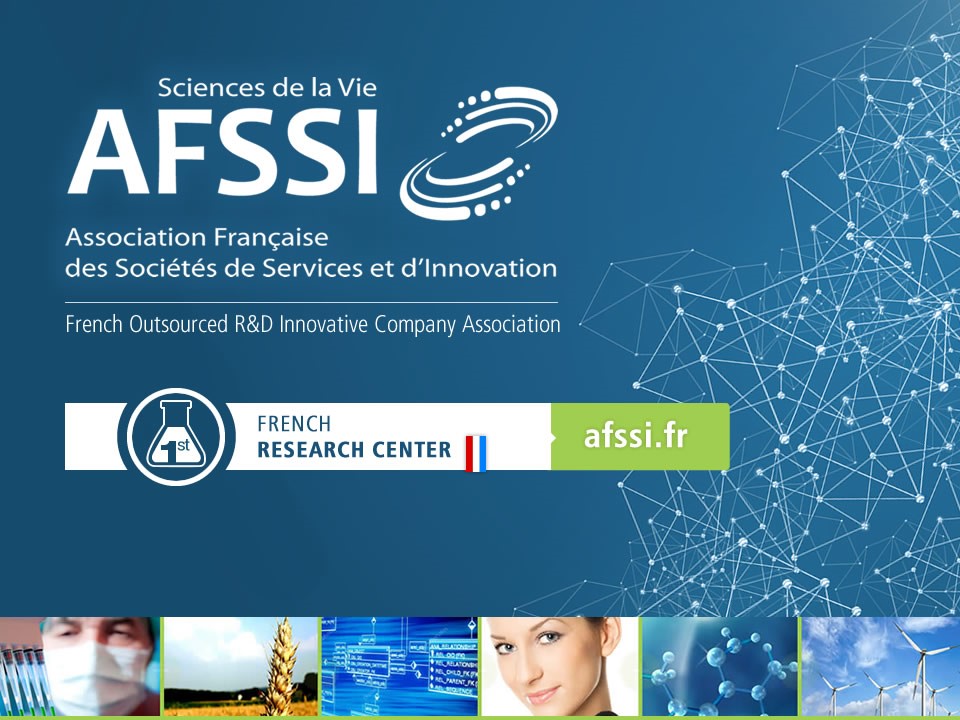 The « Association Française des Sociétés de Services et d'Innovation (AFSSI) », French Association of Outsourcing and Innovative Companies in the field of Life Sciences was born in 2012 to gather companies established in France and providing R&D services to industrial or academic partners. It is a non-profit organization (Association Loi de 1901) headquarters in France.
AFSSI represents companies involved in a dual business model, investing a significant part of their revenues in R&D to update and broaden their technology offering in order to run research programs on behalf of third parties. They manage a long-term process to support their growth.
AFSSI provides advocacy, internal relationships, communications services for the members both large and small companies.
AFSSI challenges are driven by the vision of life science companies as top players in international competition. AFSSI works toward enriching the Life sciences industry with networking, partnering and education opportunities
AFSSI entrepreneurs are consistent operators of life science development known as the new frontier of industry. Thanks to their know-how and professionalism they make easier and faster the market access of innovative products in pharmacy, cosmetology, agro-food, etc…
A unique sector in Europe!

Born of a strategy of pharmaceutical companies to outsource certain phases of development, the sector of service companies and innovation has seen the birth of a multitude of highly specialized and complementary companies. These innovative companies evolve in the pre-clinical phases, but also clinical, constitute the force of our sector; dynamic and highly qualified actors, constituting a diversified fabric of scientific providers essential to the development of industries in the Life Sciences.

Find out the AFSSI's cartography
Check and find the skills and know-how of our members due to the advanced search engine.

SKILLS Cartography